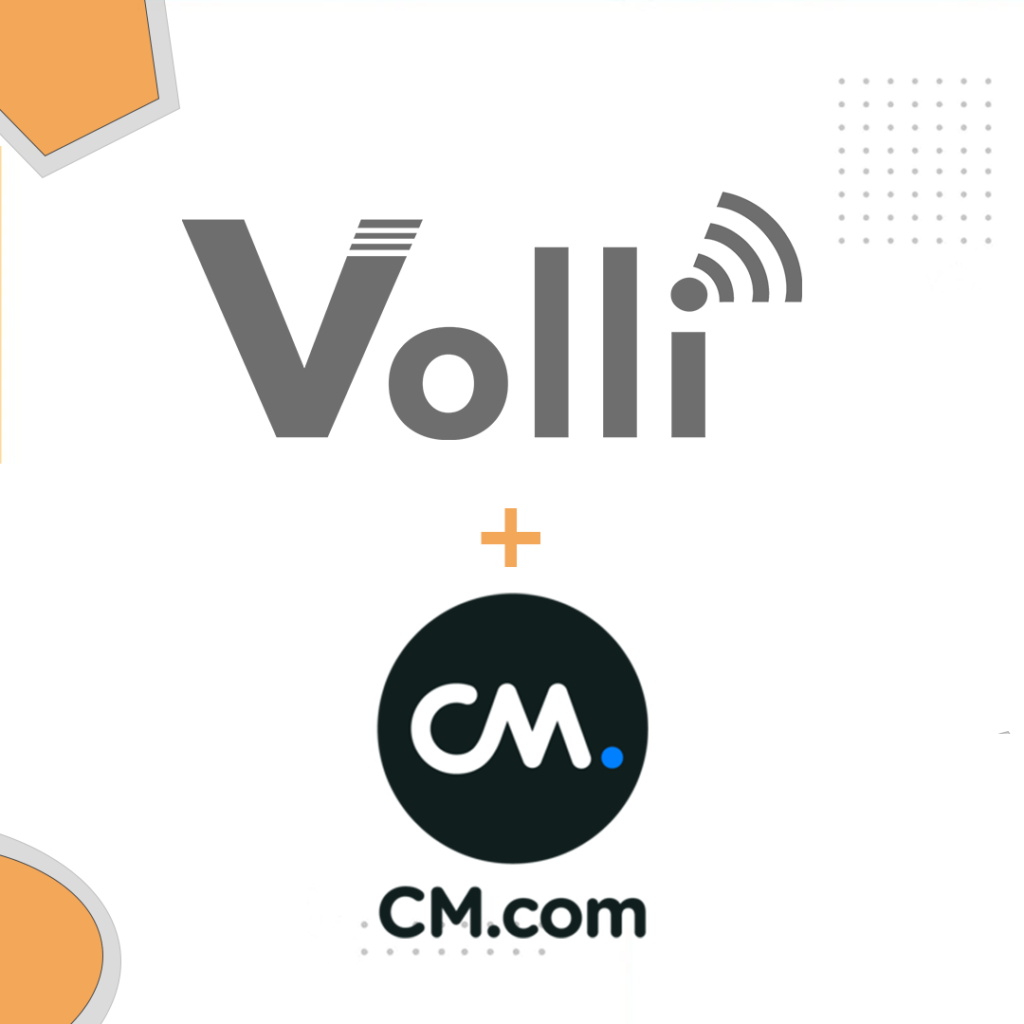 Volli Communications Announces Strategic Partnership with CM.com to Enhance SIP Offering with SMS Services and TCR Compliance Support
This new collaboration aims to provide customers with an all-inclusive communications package, combining the strengths of Volli's SIP services and CM.com's SMS services and TCR compliance expertise.
PICKERINGTON, OHIO, 4/5/2023 — Volli Communications, a leading provider of secure and reliable SIP solutions, is proud to announce a strategic partnership with CM.com, a global technology company specializing in cloud-based communication and payment solutions. This collaboration will introduce a "legal as a service" feature to Volli's SIP offering, enabling customers to access an integrated and comprehensive solution for all their communication and compliance needs.
By combining Volli's robust SIP services with CM.com's innovative SMS services and TCR compliance expertise, the partnership aims to deliver an unparalleled communication experience to clients across various sectors. The collaboration will also provide businesses with a step-by-step guide to TCR compliance, helping them navigate complex regulations and mitigate potential risks.
"Volli Communications is committed to offering our clients the best possible communication solutions," said Joshua Schluep, Channel Chief of Volli Communications. "By partnering with CM.com, we can enhance our SIP offering with SMS services and TCR compliance support, providing a comprehensive and reliable communication package for businesses looking to engage with their customers effectively while maintaining strict compliance with industry regulations."
The partnership will empower businesses with seamless and automated communication, increased efficiency, and guidance in navigating complex regulations. As a result, clients can confidently communicate with their customers, foster strong relationships, and ensure compliance with industry standards.
For more information about the partnership between Volli Communications and CM.com and how it can benefit your business, please visit https://www.vollicomm.com/blog/
About Volli Communications
Volli Communications is a leading SIP provider with proven network architecture, providing secure backbone communications for its customers. Offering high-quality audio, end-to-end support, and complete flexibility, Volli Communications enables customers to provide reliable and high-performance communications, comprehensively secured, across their environment. For more information, visit www.vollicomm.com.
About CM.com
CM.com connects tens of thousands of companies with millions of consumers via their mobile phone each day. Behind the scenes, from their innovative platform, CM.com makes sure companies can use these millions of messages, phone calls and payments to become part of people's lives.